Bespoke Kitchen Islands – Thinking Outside The Box
Treske's kitchen designers talk us through what they consider when designing bespoke kitchen islands, made to compliment Treske's clients and their lifestyles perfectly.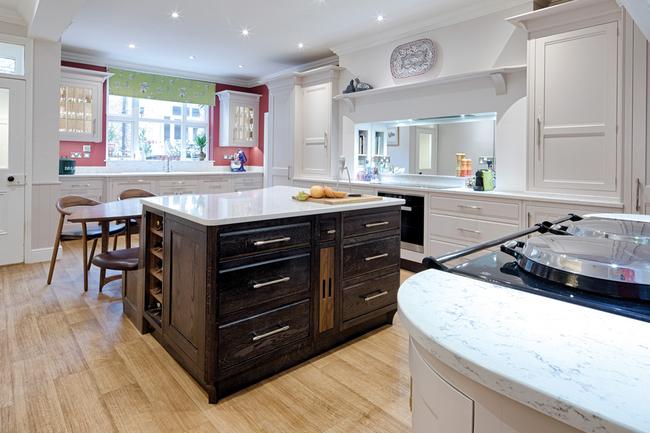 Why have an Island?
Kitchen islands can be of great benefit if they make best use of the available space and create an ergonomic flow around the kitchen.
For open plan living, islands provide a design link to the other living and dining areas of your home. A good, well-designed island can change your kitchen space from being one of the most used to one of the most useful in the house.
Photograph - Bespoke kitchen island from Treske's Thirsk Kitchen case-study.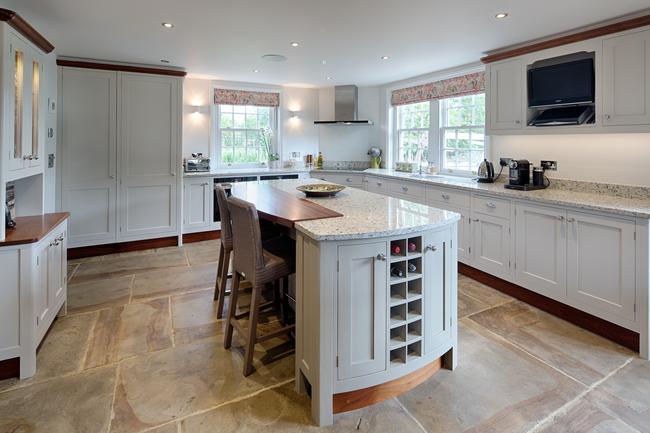 Size
Size is important, not too small but in proportion to the room. The discipline of leaving clear space around the island to be able to use cupboards, drawers and appliances easily as well as giving good access is crucial to the success of the kitchen design.
Photograph - Bespoke kitchen island in Treske's Danby Kitchen case-study.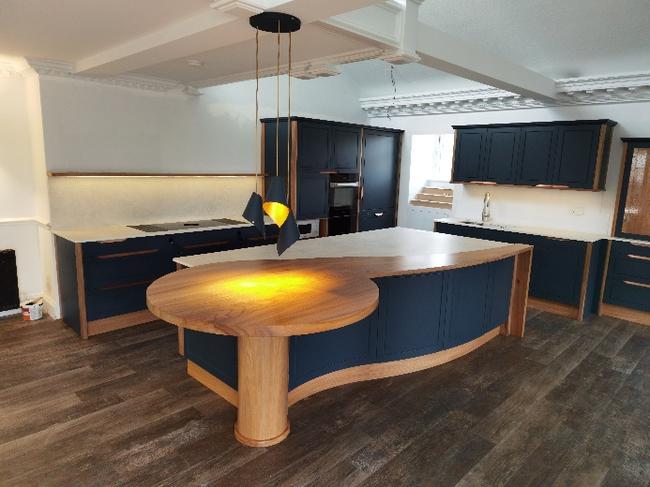 Shape
There is no need for a standard rectangular island as the space is often an opportunity for interesting spatial design creating a unique truly customised area of the kitchen.
Shape also helps link the kitchen with other areas as well as reflect the personality of your home. The advent of surface-mounted extractor induction hobs allows for great flexibility in design and little interruption of visual sightlines by negating the need for unsightly chimneys or extractor hoods.
Photograph - Bespoke kitchen island from Treske's Graham kitchen.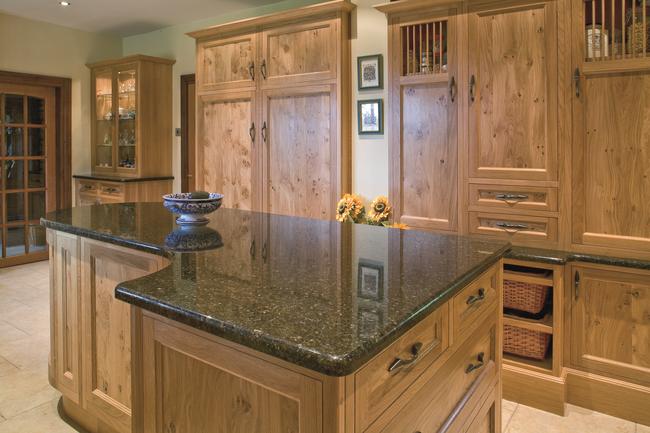 Purpose
Probably the ideal starting point is to ask 'how do I want to use my kitchen island?'. Is the island for food preparation, cooking, washing and storage, or an area for casual entertaining, wine cooling and eating, speedy breakfasts or is it a combination of all? Island life can be very flexible with the right design, creating a focus for the room and utilised in different ways depending on what activities are going on in the kitchen or dining areas.
Photograph - Bespoke Kitchen Island from Treske's Bedale Kitchen case-study.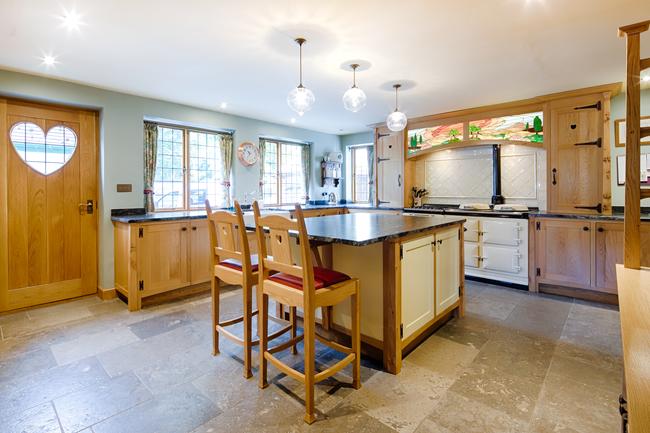 Look
The kitchen island is often a transition between the kitchen and living areas of the home. With some thought, visual interest to the room can be added allowing the island to become a valuable piece of furniture for both kitchen and linking areas. The right look helps reflect your character onto your home for cooking, entertaining and living.
Photograph - Bespoke Kitchen Island design from Treske's Glebeside Kitchen case-study.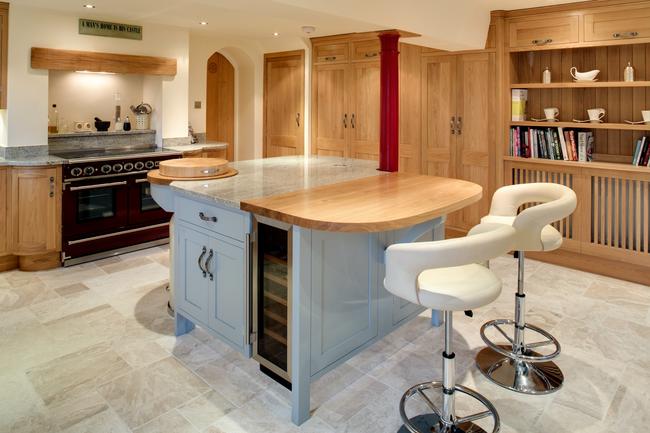 Colour and Finishes
An island does not necessarily need to mimic the rest of the kitchen design. If the kitchen links to open plan the island may need to be designed to please from different angles for example from a sitting room, and to fit with transferred décor. Care of lighting is important to be appropriate to the space and its use above the island but not an annoying distraction to the sightlines.
Photograph - Bespoke kitchen island design from Treske's Stokesley Kitchen case-study.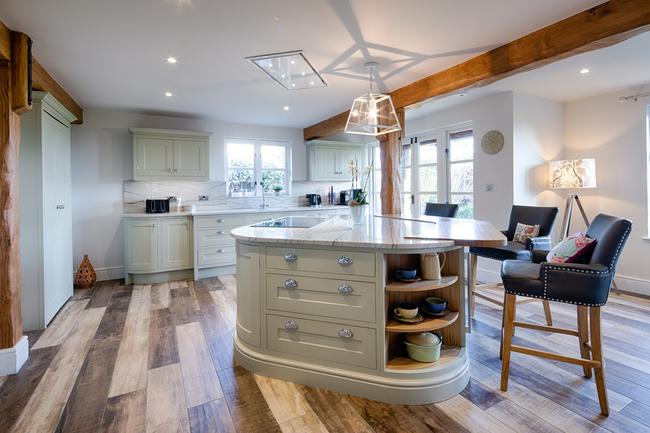 Aesthetics
The actual design of the kitchen island can be very different, from waterfall ends for a contemporary look to more traditional styles. Islands can be shaped to mould around obstacles in the kitchen or tiered to give different heights of use. Mixed material surfaces such as granite and wood give an opportunity for complementary and pleasing shapes to be incorporated changing the look. The ability to transform your kitchen with a good island design, that caters for your domestic and social life, will affect how you enjoy your kitchen.
Photograph - Bespoke kitchen island, taken from Treske's Rainton Kitchen case-study.
Looking for a "Bespoke Kitchen Designer near me"
Why not arrange a no-obligation consultation with one of our bespoke kitchen designers?